Published:
8:00 AM | February 1, 2019
Updated:
9:26 AM | April 3, 2019
On Friday, February 1st, 2019, Halifax Water's Customer Connect team, with the help of our customers, achieved a major milestone with 50% (just over 42,000) of the Advanced Metering Infrastructure water meters installed.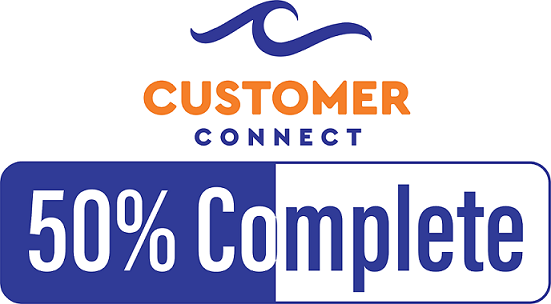 Customer Connect is Halifax Water's initiative to upgrade our technology, which will eventually:
Increase customer convenience
Improve our infrastructure
Help protect the environment
Prepare Halifax Water for the future.
The overall project will see approximately 84,000 meters, and the associated network infrastructure, installed over two years. The installations started in summer 2017, with a few hundred meters in Beaver Bank and North End Halifax as the Initial Deployment Areas. After this success, mass deployment began in the Halifax, Herring Cove and Beechvile/Lakeside/Timberlea areas.
Currently, crews are active in the Dartmouth, Eastern Passage, Burnside and Westphal areas. Deployment will start in the Bedford/Sackville area later this spring.
You can read more about the Customer Connect Project on the project page and use the interactive map to see where installation is taking place and when appointments can be made in your area.
Halifax Water ~ Better Than Bottled