Halifax Water currently owns and operates two (2) wastewater pump stations in the immediate vicinity of the Lions Club Park in Bedford. These pump stations are approaching the end of their useful lifecycle and are scheduled for replacement.
This project will generally include the removal of the two (2) existing pump stations, and the installation of one (1) new pump station. The new station will be located adjacent to the Lions Club pool area.
In order to facilitate this work, a section of the park, along with the adjacent boat launch, will be closed during construction. Residents will be able to access the playground and half of the basketball court, however the portion of the park adjacent to the Bedford Basin will be cordoned off for construction activity.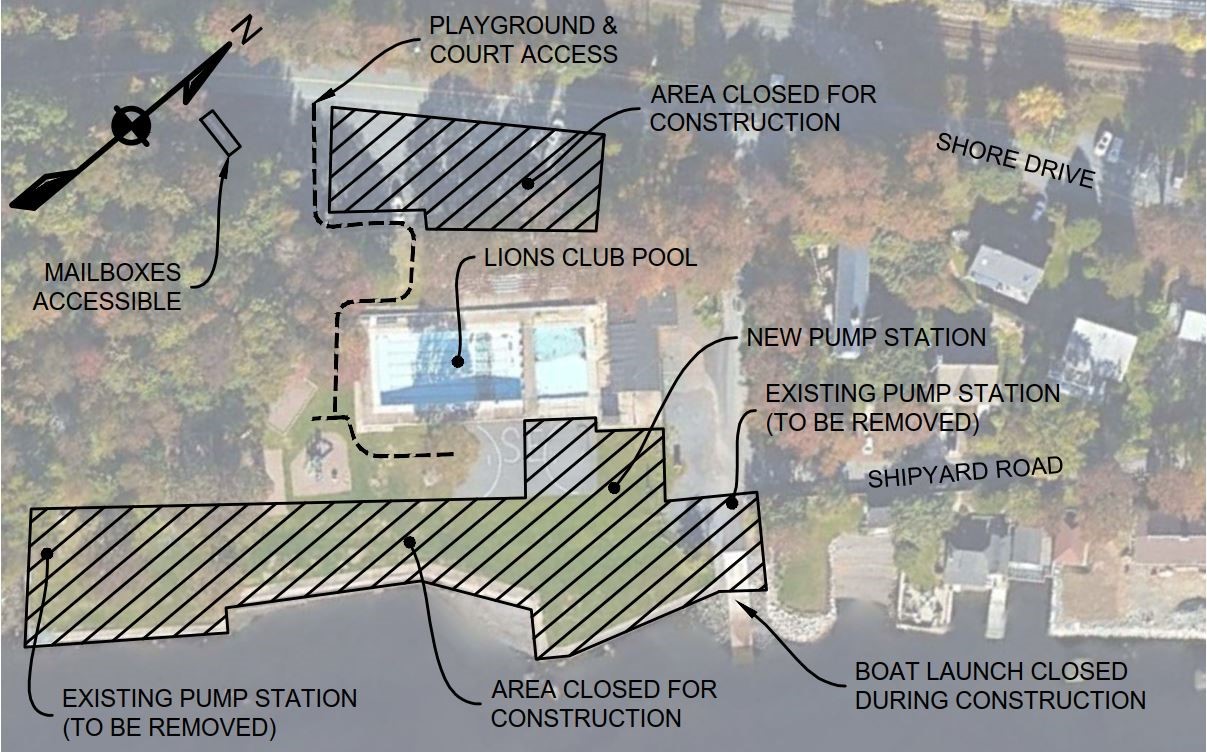 The project has been tendered and awarded to Dexter Construction Limited. Construction preparation work has already begun, with equipment mobilization and excavation scheduled to begin (weather permitting) April 8, 2019 and is expected to continue through to June 28, 2019. Hours of work will generally be Monday – Friday, 7:00 AM - 7:00 PM with evenings and weekends as required.
Residents can expect to see heavy equipment on the roads and within the park area to facilitate removal of the existing stations and installation of the new station and related infrastructure. Traffic will at times be delayed as temporary traffic control measures may be in place in the areas of work. Work will take place predominantly within the park area.
We do not anticipate any water or wastewater service disruptions to existing customers during this construction period.