Drinking water is essentially lead-free in Halifax Water's distribution system prior to entering your private water service line. Lead enters water through contact with the service line (the lateral/pipe from the water main in the street to a customer's home) and premise (interior/household) plumbing. Lead can leach into water from pipes, solder, brass fixtures, faucets, and fittings. This happens through corrosion, when metal dissolves or wears away due to a chemical reaction between water and water infrastructure.
Enhancements to Halifax Water's Lead Service Line Replacement Program
On August 27, 2020, the Nova Scotia Utility and Review Board (NSUARB) approved Halifax Water's enhanced lead service line replacement program. The enhanced program will see Halifax Water replace the full lead service line, which includes both the public and the private section of the service line at utility's expense.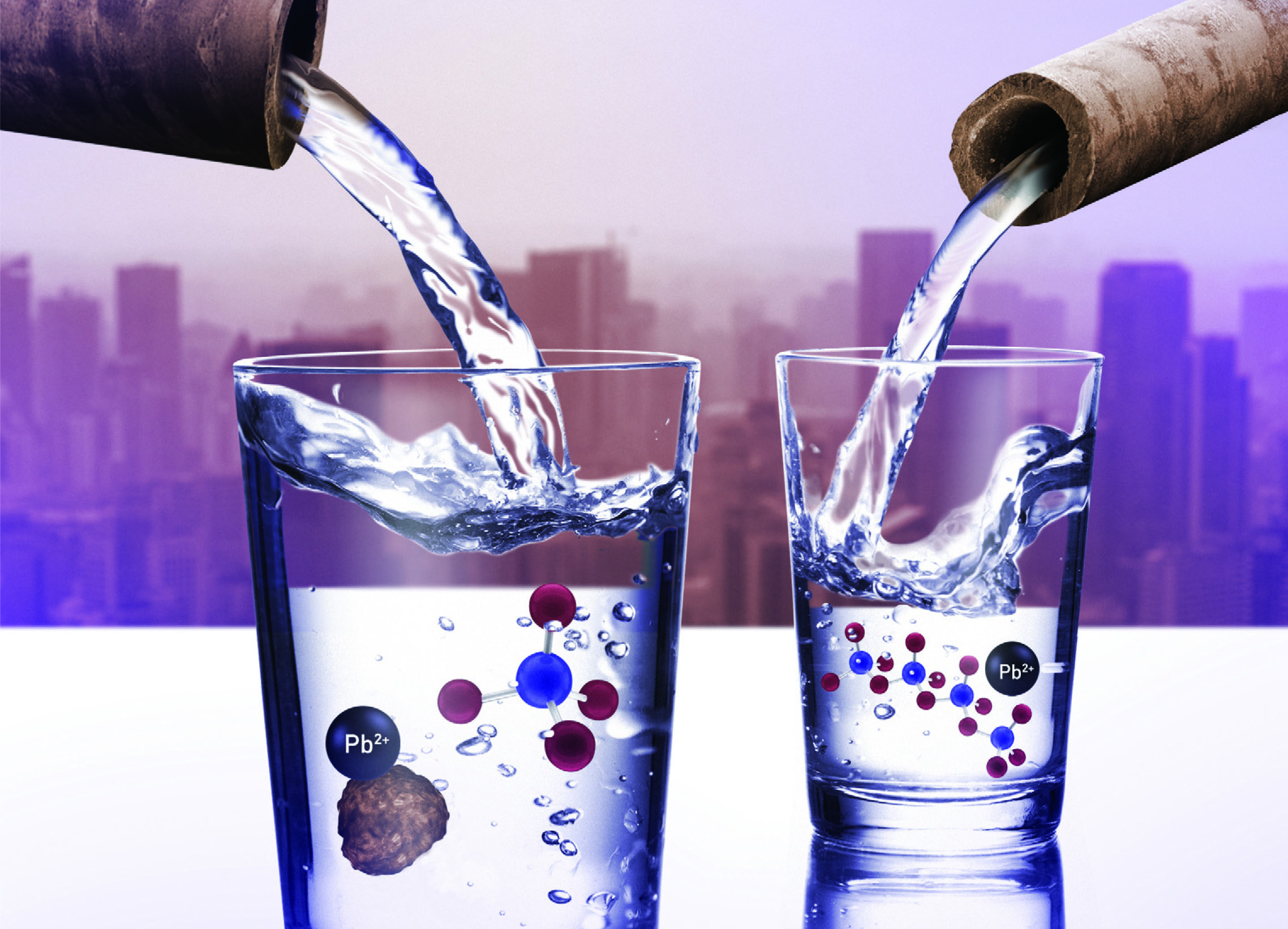 Halifax Water treats water to minimize lead corrosion and in most homes with lead components, the level of lead in drinking water is below the Canadian Drinking Water Quality Guidelines. However, high levels of lead can be present in homes with lead service lines or less frequently in homes with leaded brass fittings and solder. High levels of lead can lead to serious health issues and you are strongly encouraged to take steps to remove all lead that comes in contact with your drinking water, including lead service lines connecting your home with the water main in the street and lead in plumbing within the home.
On August 22, 2017, the Nova Scotia Utility and Review Board approved a Halifax Water enhanced lead service line replacement program, which includes financial assistance programs for customers. The decision is a significant step forward in Halifax Water's on-going effort to replace lead service lines.

Halifax Water is committed to reducing exposure to lead in drinking water and assisting customers in addressing sources of lead in their drinking water. 
Sources of lead include but are not limited to:
Lead service lines
Lead/tin solder
Brass
Brass fittings.
What is a Lead Service Line?
Homes built in the 1950's or earlier have a higher risk of being serviced by a lead service line. However, even if your home is serviced by a copper service line, there is still a risk of lead solder, which was banned in 1986 or leaded brass fittings.
The best way to permanently address sources of lead in drinking water is to remove all components containing lead, and to replace all lead service lines.
The complete removal of lead from the distribution system is a shared responsibility between the home owner and Halifax Water. Halifax Water owns the portion of the service line from the water main in the street to the shut-off valve near the property line, home owners own the portion from the property line into the house.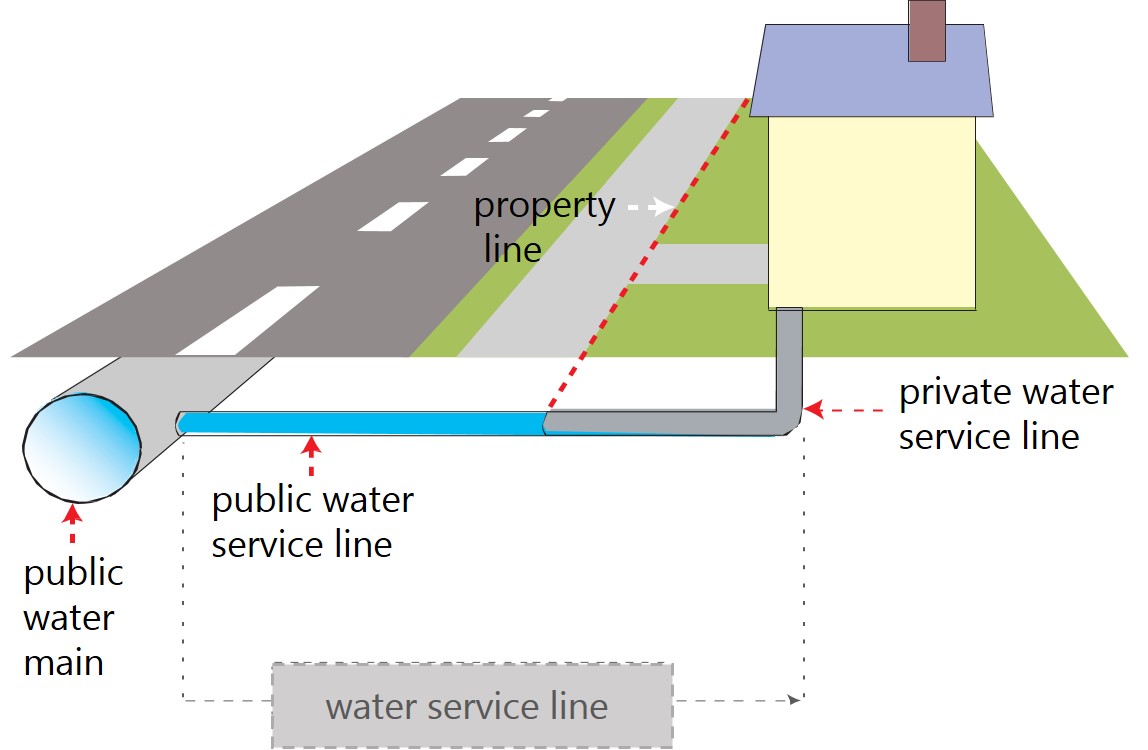 Research has shown that replacing only a portion of the lead service line and leaving a portion of lead in the ground can lead to elevated lead concentrations for up to 6 months after replacement. To minimize the impact to public health, Halifax Water will replace the public portion of a lead service line when a household replaces the private portion of their lead service line.
Do I have a Lead Service Line?
If you are unsure if you have a lead service line please go to our How to Identify a Lead Service Line page. There you will find a step-by-step process.
What Can I Do to Minimize my Exposure to Lead?
The only way to permanently address lead exposure concerns is to remove all sources of lead in your home. The most common source of lead in drinking water in the Halifax Regional Municipality is lead service lines.
Replacing the public and private portion of your lead service line will greatly reduce your exposure. Until such time as the public and private lead service lines have been replaced, you can reduce or minimize your exposure to lead from drinking water by:
Using cold tap water for cooking and drinking. Hot tap water can cause a greater release of lead from plumbing.

If water is not used for more than six hours (i.e., overnight, during work hours), flush the cold water tap for approximately five minutes prior to drinking and cooking. Flushing can also be achieved by running appliances such as your dishwasher, washing machine etc, or flushing the toilet.

Periodically, remove and clean all faucet aerators.

If you are pregnant, breastfeeding or have children under the age of six, consider using a household water filter as per Health Canada's recommendation, make sure that the filtration device is certified to National Sanitation Foundation 53 International Standards for the removal of lead.

Boiling water

WILL NOT

remove lead!