Published:
11:09 AM | September 12, 2018
Updated:
3:15 PM | April 3, 2019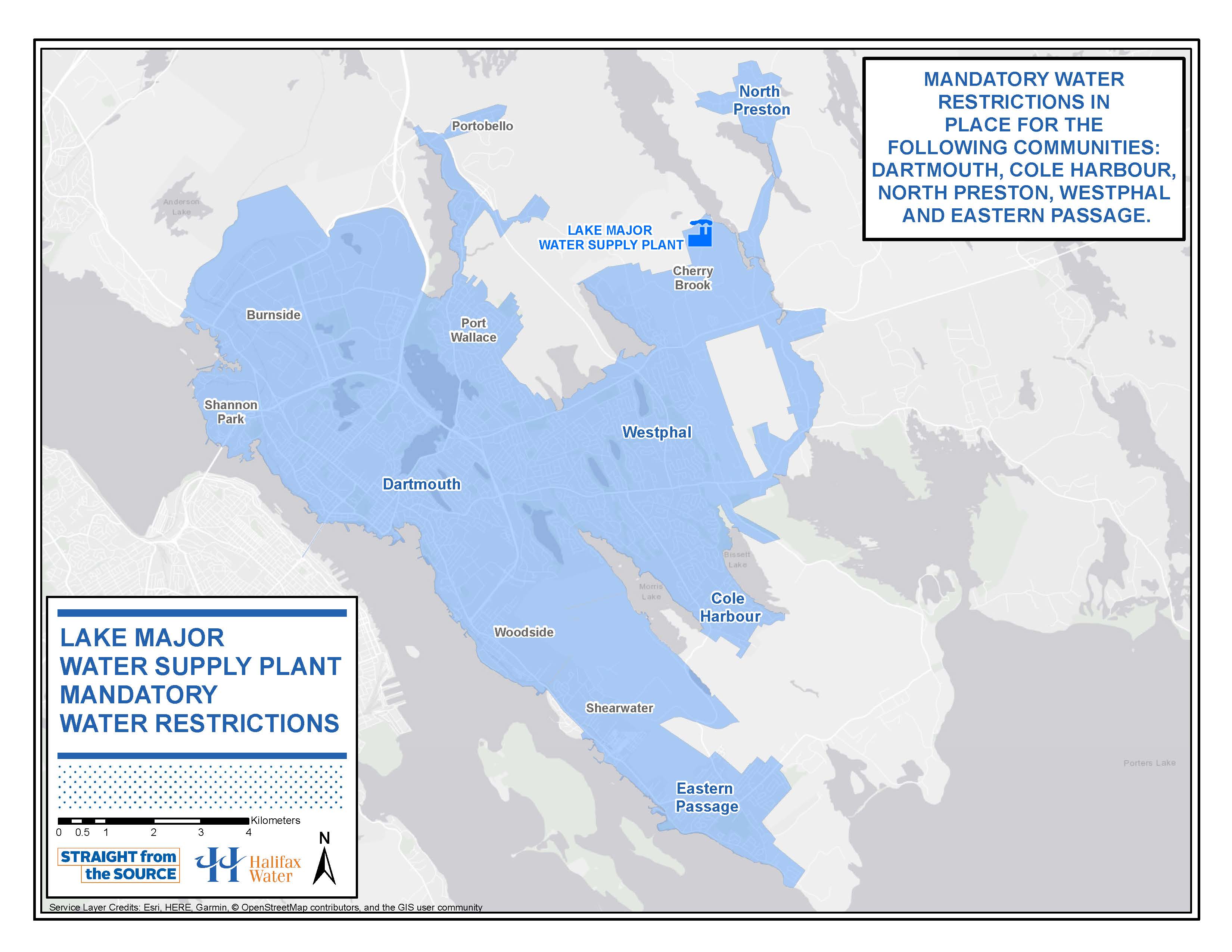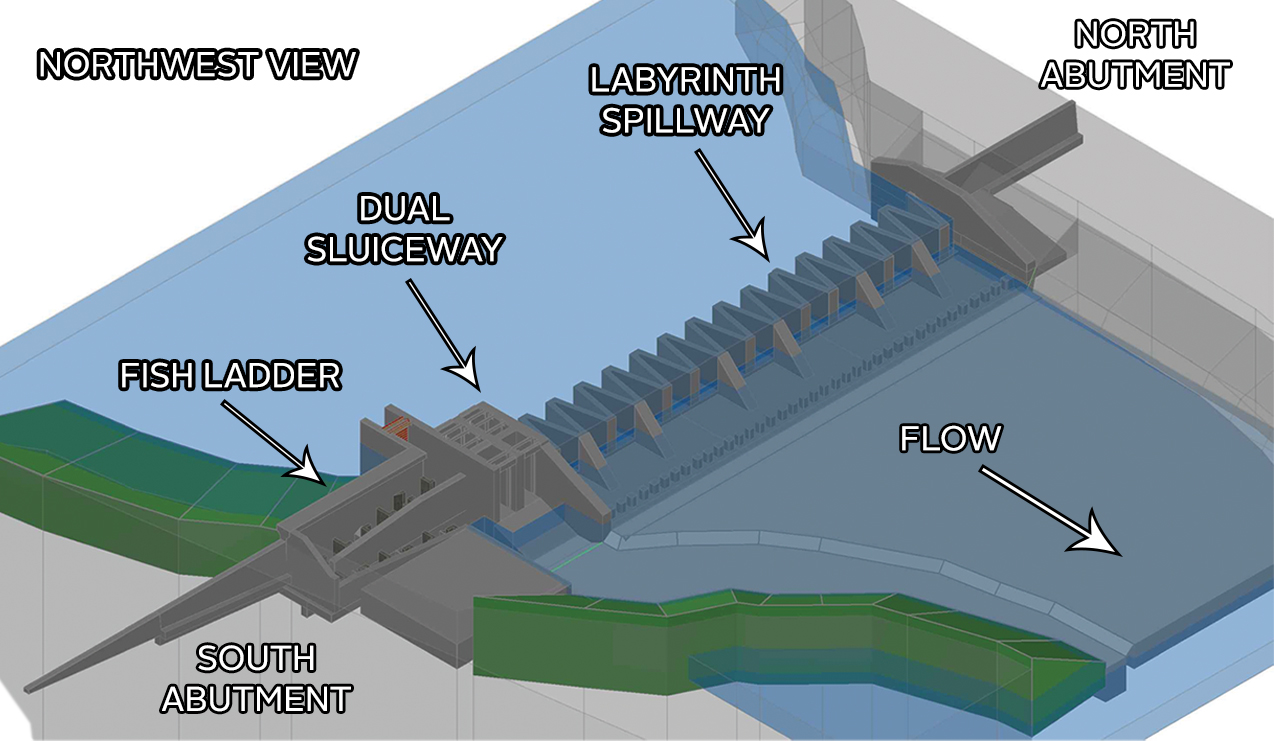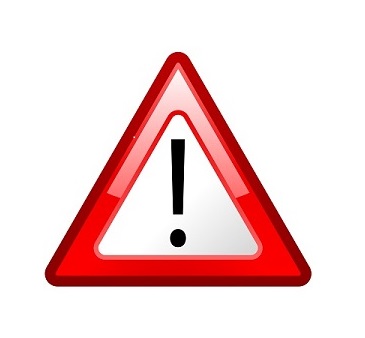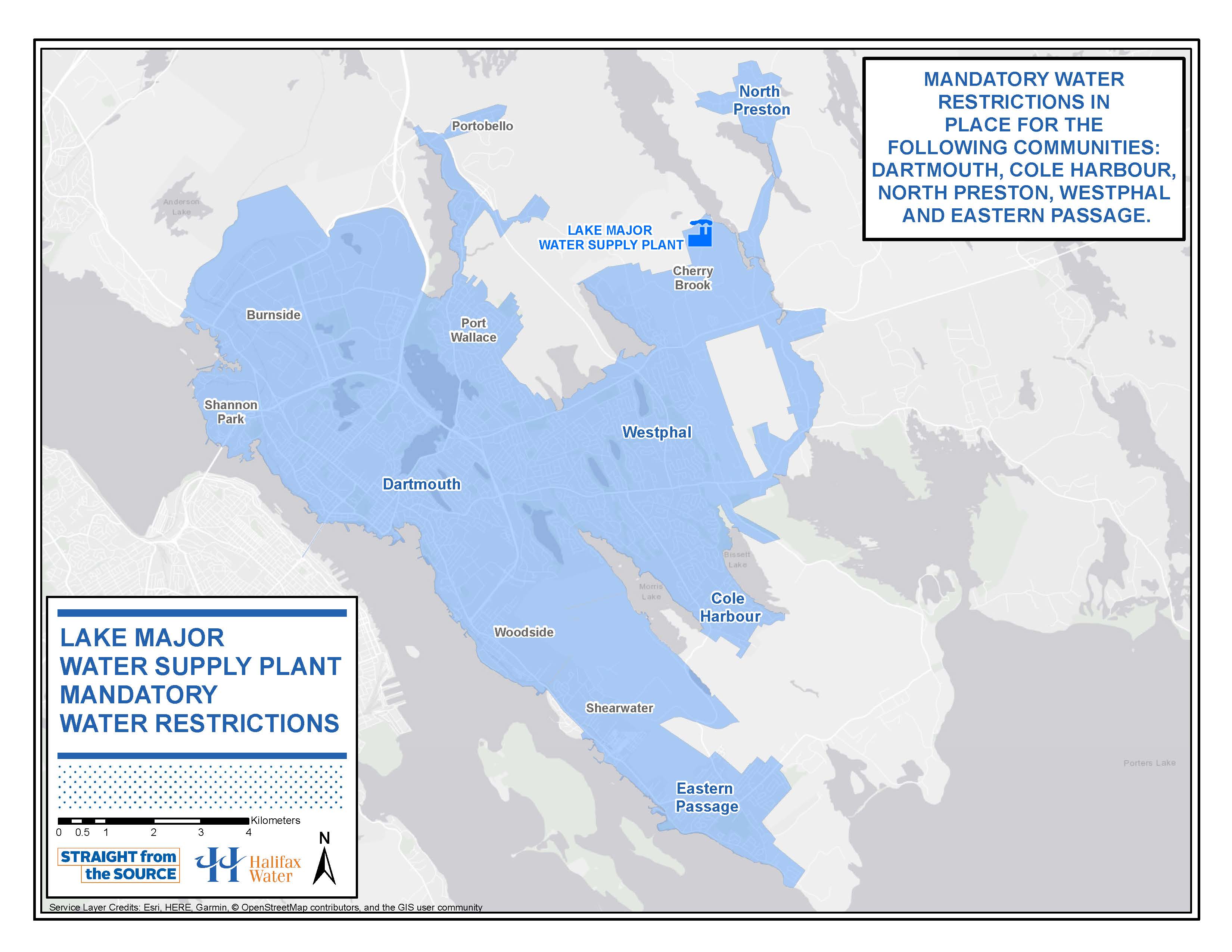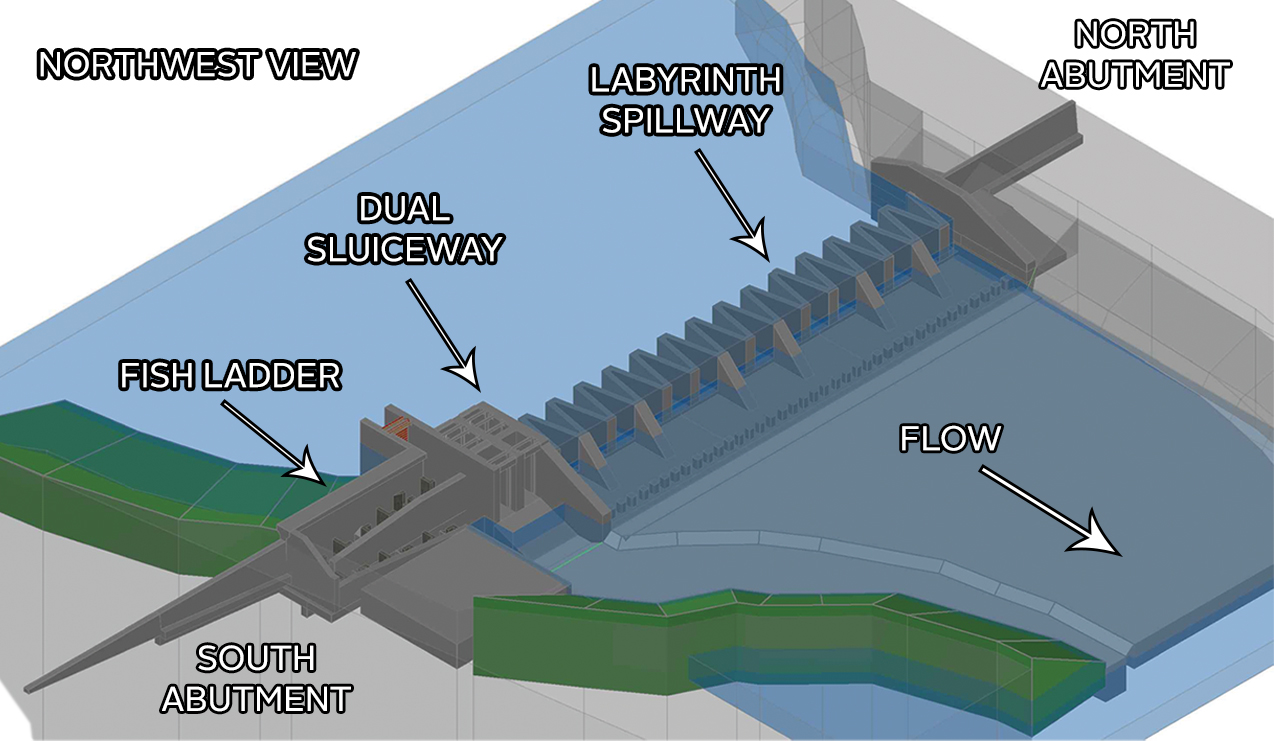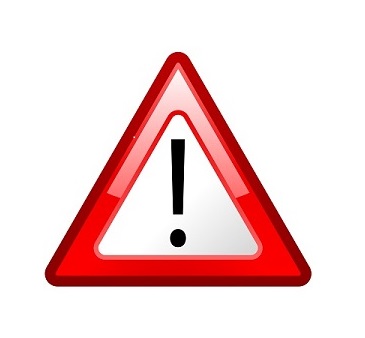 The prolonged hot, dry weather has resulted in low water levels in Lake Major. Lake Major serves the communities of Dartmouth, Cole Harbour, Eastern Passage, North Preston and Westphal (see map below for affected service area).
In order to conserve water, Halifax Water is instituting mandatory water conservation restrictions for all residents and businesses supplied by the Lake Major Water Supply Plant, until further notice.
The water conservation measures include:
No lawn, garden, plant watering or other outside water usage
No car/RV or other vehicle washing at home. Commercial car washes remain available for the time being
Please visit the Water Saving Tips page for other ways to conserve water (and lower your water bill).
These water restrictions are being implemented to maintain essential water service for all customers in the Lake Major service area. Conserving water will help avoid a potentially serious situation involving future water outages.
For more information on Halifax Water please visit us on YouTube, Twitter @HalifaxWater or, Facebook or call our Customer Care Centre at 902-420-9287.